Orange Tree Stories #OTStories
Learn more about the people who make OTS such a special place
DM, Student
"The adults are kind."
"There are no bullies"
"
It feels like there is less pressure and I like being there.

"

When DM joined during the 2021 - 2022 academic year, he was understandably anxious about the new school setting. However, over his first terms he has quickly settled into the school community and has begun to truly flourish here. He has developed strong relationships with his teachers and this trust has enabled him to engage with his studies knowing that they are always on his side and doing what is best for him. This also means that when there are wobbles or concerns, DM knows that he has a team of people around him that know what to do.

DM has also been quick to build friendships at OTS and his personality has rubbed on off on other students and the school in general. Just one example of this has to be his part in naming the school shed "Fred the Shed" and helping to organise its grand opening.

It is incredible to see just how quickly someone can change once joining the school. Parents have commented to us that once he started they have begun to see "the real DM" again.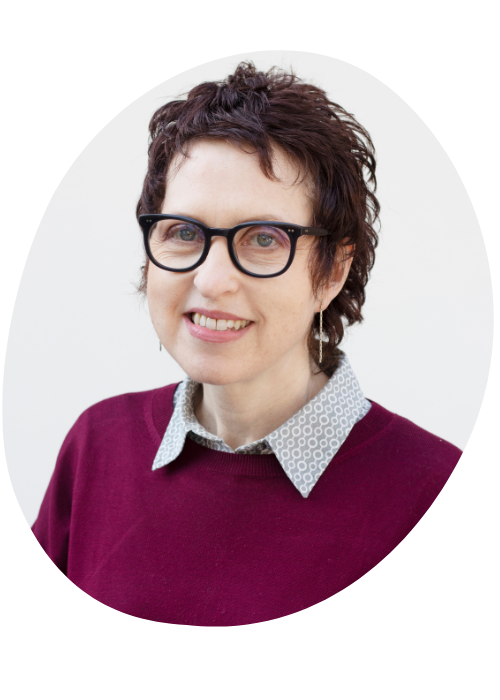 Suzanne, Art Teacher
"OTS is a truly special place to work. Everyone is so friendly and willing to support each other. I feel valued and trusted here and that means I can focus on what is the most important thing: giving our students the best education possible"
Suzanne joined OTS at the beginning of 2022 having spent many years teaching art and design across all key stages in London secondary schools. She uses art to inspire confidence and creativity within her students allowing them to both express themselves fully in new and exciting ways as well as think critically about the world around them.
Since joining OTS, Suzanne has been a constant presence in the school community finding inventive ways of integrating art within school life. One of the highlights of her first year at the school has been motivating students to use their creative energy to decorate the school buildings. This has meant that students have taken a real ownership over the school and have learnt to value the environment that they study in.
Benjamin, English Teacher
"It is hard to point to a single thing that makes OTS the school it is. Rather, it is the accumulation of many different elements - excellent staff, dynamic leadership, mutual trust, and a vibrant community - that makes me proud to work here"
Benjamin is perhaps the most well traveled member of our staff having taken jobs in places such as Berlin, Hà Nội, Vienna, and Georgia. Yet, it is OTS where he finds himself now and it is a place that he has carved out a real sense of belonging.
From his first day, Benjamin has been impressed by the trust that the senior leadership has given him to develop the english curriculum in a way that he has always wanted to do, yet never had the chance to. Equipped with this agency, Benjamin has not only brought out the best from himself, but also his students. His jokes and laughter are a constant presence at the school and he help students understand that learning doesn't have to be boring.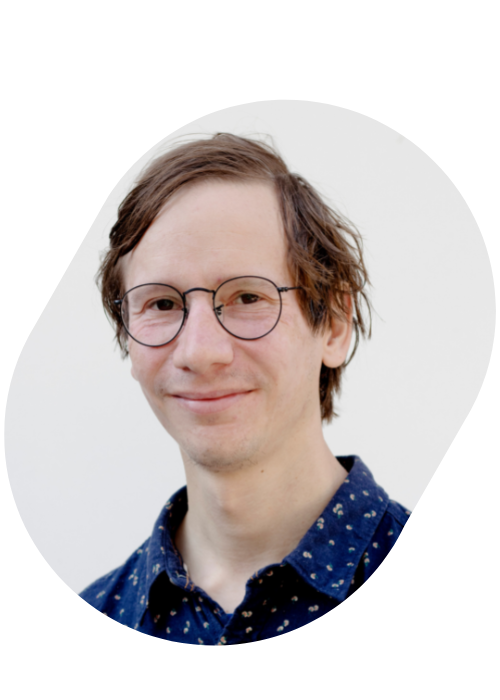 CM, Parent
My year 8 son has just completed his first term here. He was struggling to attend mainstream secondary due to anxiety and had withdrawn from mainstream classes and his attendance was extremely patchy. After a bit of to-ing and fro-ing, we were able to convince our local authority to name Orange Tree in his EHCP and he started at the beginning of this term just finished.
Now he has settled, he is now ready with his rucksack on his back, ready to leave every morning before I am. He's happier, less anxious and life has become significantly easier since he started here. We're seeing hidden talents (music!) come to the fore, and he's enjoying being part of this currently very small school community.
Life with a child with additional needs is never going to be smooth-sailing - issues do arise but the staff here deal with them with such kindness that it further builds the trust in the teacher/student relationship which anxious students need in order to feel safe and be able to learn.
This is a new school which is just growing - it felt like a bit of a gamble to me when we found it but it is a gamble that has paid off for our family. It's honestly changed our lives.